Case Study
Daily Star
Text Maniacs
Background
Since 2009 Spoke have provided the Daily Star with an SMS Channel allowing customers to send in their opinions via text, and suitable messages are printed the next day.  The service remains very popular, providing the Daily Star valuable information on their readers interests, opinions on the news articles of the day, current affairs, as well as their opinion on the newspaper itself. The data collected also allows the newspaper to engage further with the readers, either through marketing or to address their concerns highlighted in the text message.   Since its advent, it has generated over 650,000 messages.
What we did
Spoke were asked to find a way to enhance the service and increase revenue, without taking up any additional space in the newspaper.
The outcome
Spoke suggested the concept of a Valentine's Day special, where customers text in messages of love, creating a feel-good factor for the readers.  The idea was a success and generated additional revenue without the need for extra space in the Daily Star.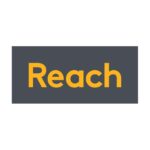 Spoke are a valued partner of Reach, having provided services to us since 2009. Their attention to detail is second-to-none and I have always been impressed by the in-depth reporting and analysis they provide for our interactive services. Not only is the team proactive in their approach to sourcing new revenue-generating opportunities, they also provide us with excellent customer service.
Karen Brodie | Partnerships Director, Reach Solutions
Have a new project in mind?
Please don't hesitate to send us an e-mail.