Case Study
Hearst Magazines
24/7/365 Subscription Line
Background
In December 2021 Spoke approached Hearst magazines UK with the idea of a 24/7/365 automated subscription line.
What we did
Increase sales of Hearst magazines by capturing out of hours subscriptions, as well as preventing lost sales when the lines are busy, and give readers the choice to either speak to an advisor or use an automated service.
The outcome
A marked increase in callers converting to purchase both out of hours and during office hours (when the live helpline is busy).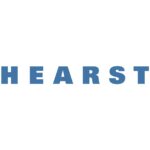 In an effort to ensure customers can order anytime, anyplace, from anywhere, Hearst wanted to extend their phone offering and offer their readers the ability to utilise 24/7 automated phone ordering out of the normal call centre opening hours.

Hearst worked with Spoke to successfully launch a live 24/7 payments line. Implementing the 24/7 line has now safeguarded Hearst against any adverse weather conditions which impact the call centre and provide an overflow service at peak times all whilst giving customers another easy option to place their subscription from the comfort of their own home.

We have been delighted with the service that Spoke has provided and wouldn't hesitate to recommend them as a service partner.

Seema Kumari | Senior Marketing & CRM Director Consumer Revenues and Marketing Digital Marketing and CRM, Hearst UK
Have a new project in mind?
Please don't hesitate to send us an e-mail.