Case Study
Channel 5's 
Help the Animals
Background
Help the Animals was a 3 hour live prime time TV fundraising event in December, aimed at raising awareness and much needed funds for animals who needed treatment or help. It was the first time Channel 5 had developed a major charity programming format. The initiative supported and highlighted the work of five British animal charities, including RSPCA, Scottish SPCA, Blue Cross, The Donkey Sanctuary and Wildlife Aid Foundation. The event was fronted by a star-studded line up and was aired just before Christmas.
What we did
Spoke were engaged by Channel 5 to provide consultation, solutions and implementation and management of a range of donation channels to appeal to the wide audience profile of the Channel 5 audience, and therefore to maximise donation response from viewers. Spoke used a combination of in-house technology and expert partners to deliver the requirements for multi-channel donation options.
The outcome
The programme produced a huge response from the public with a total of over £750,000 raised for the charities involved. All donation channels received significant numbers of donations, showing that a cross channel approach worked well for the diverse audience. Spoke implemented and managed multiple donation routes providing sufficient capacity to exceed expectations with the outcome.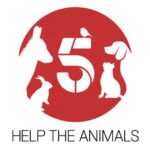 We were delighted with the work Spoke Interactive delivered in managing the various charity donation channels for our Help the Animals project. Spoke implemented the mechanics for viewers to donate by call, online or mobile, resulting in a huge response from our wide audience profile.
Simon O'Brien | Channel 5
Have a new project in mind?
Please don't hesitate to send us an e-mail.